Costruzioni Meccaniche Luigi Bandera is a global leader in designing and manufacturing extrusion lines for several applications including: blown film lines, foil and sheet lines, as well as complete rigid and soft PVC pelletizing machines and extruders for steel pipe coating.
 Blown Film
Bandera is a worldwide leader in designing and manufacturing top performance Blown Film lines for Packaging & Converting; Heavy Duty Bags;  Agricultural; Geomembrane.
Flat Die
Extrusion lines dedicated to the production of rigid windable films and high thickness sheets respectively for thermoformed packaging for PET; PP.
Extrusion Equipment
Our offer is the result of more than 70 years of activity in manufacturing standard and customized single screw and twin screw extruders.
PVC Pelletizing
Our Pelletizing Lines guarantee great versatility to process various rigid and plasticised PVC formulation
Blown Film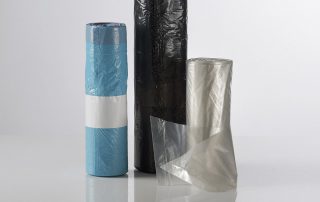 Flat Die
PVC Pelletizing